Card draw simulator
Derived from
None. Self-made deck here.
Tournament report - German Nationals 2022 + Targaryen Aloof - By Zinnie/Magnus
Hi everyone! Just wanted to make a short tourney report on the German Nationals held a couple of weeks ago :)
This is mine and Nevja/Kristin's first ever tournament away from the safe hillsides of Norway, so we were really excited to join up with the German and Polish meta to battle it out for the King of Germany title!
We arrived in Germany late evening, and were really unfortunate to not be able to join the Friday Night Draft but we were able to come in time to see the final between Dennis and Hanno. Hanno got the title, and the akevitt (Norwegian booze) were consumed to late night :D 10 player draft seems really interesting, and I'm hoping we as a community can get this back in print (yes, we're currently working on something :D )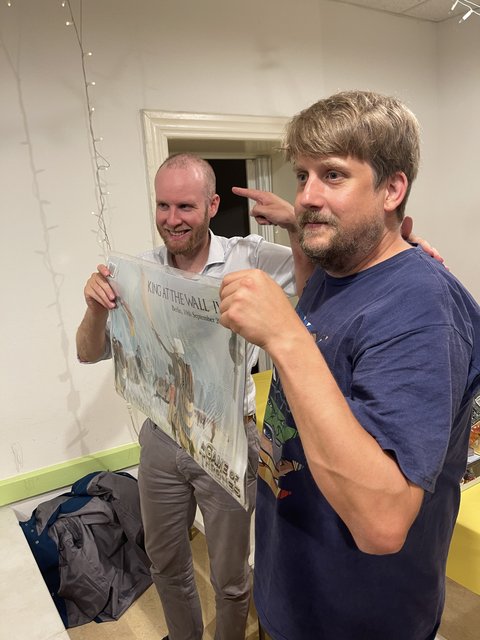 So, we wake up Saturday morning to a cosy breakfast at Alex' apartment, slightly hangover after a night cap from the squid part of Alex' bar. We were joined by Katharina, Urs and Birk and got enough coffee to shake of the worst of last night's squid drink.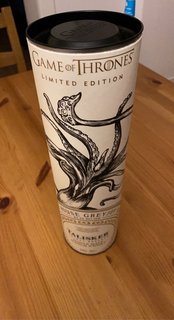 We were invited to stay at Alex together with our buddy Lukas (now reigning CoW champion ;) ) which was located on top of our playing venue, so we could just get dressed, eat breakfast and walk the stairs down to the tournament venue :D
What do we need to play a tournament? A trolley full of beer ofc, so me Urs and Alex went out after breakfast and made the final preperations before the Joust!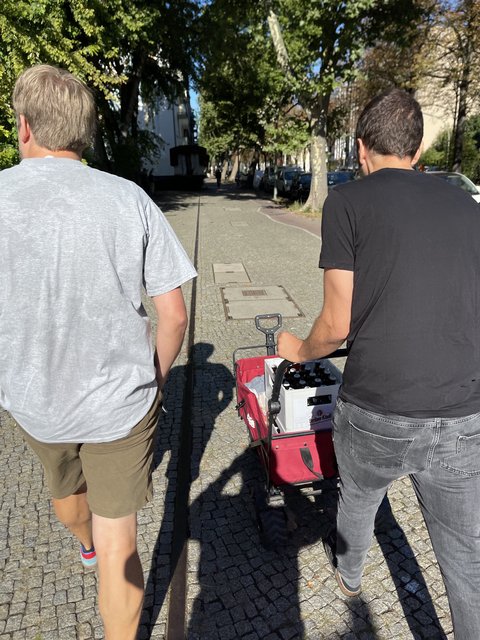 JOUST
We ended up with 20 players in total, 7(!!!) of them played Night's Watch which is really interesting, because it wasn't just Great Ranging (which unfortunately will prolly be restricted due to people whining, still without a tournament win???). If I had been better at reading the meta, I would have made a couple of changes to my deck, but I'll come back to that later ;)
Game 1 LOSS
Marius Alliance vs Magnus Aloof
So I've only played a few games against Marius online before, and I've always been left frustrated because he always seem so in control with his decks. And this deck... ouf, it's so powerful!!! I've played vs it, or a version of it several times before, so I knew my chances was to keep the board small, and use Black, Yellow and Green pets to avoid getting those negative attachments put on my characters.
Marius Lazy Princed out JonnyTronny first round and was starting to look for openings to go ahead with his Qohor tricks.
I got a good setup/first round marshaling with Khal Drogo and Daario with a few of the small chuds to back them up. Unfortunately I did not find any of the pets which I thought I would need to go totally aggro (which was my game-plan to begin with), and I started to question myself and made a huge error making Marius first player on his Exchange round, to totally take control of the game, and winning pretty easily.
I had a really great time playing Marius, and we were both having some first game nerves, (which he totally controlled better than me :D ) After this game I really felt that Marius would win the tournament as I really couldnt see anyone competing with the quality of play and quality of deck he showed up with on the day. I was almost correct in my assumption ;)
Game 2 WIN
So, my outspoken goal before this tournament was to get into the top cut. Imagine the luck, to play my dear friend Dennis in game two ;D
Fortunately for me, miracles can happen, and this is the most one-sided game I've had in a long time (sorry Dennis) :D
It was a setup with Hungry Black, and Mohnblumensaft on his Shaggyman in round one which wasn't quite what Dennis would like.
Not-So-Hungry-Anymore:Black did damage together with Pet Tamer Khal, and I got my first win against Dennis with real cards ever!
WTF, do not Milk HIM - PLEASE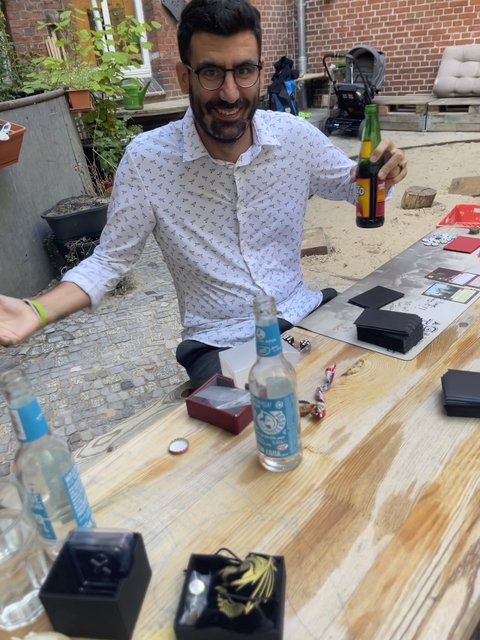 Game 3 LOSS
Going into this game, I was really confident that this matchup were strongly favored to my big dragons! And I really think the 7 costers should have a field day against this small chud Wally deck.
Marco played brilliantly, and saw 5 of his 6 negative attachments and got Cannot Attack on the right characters (Daario and Khal) and milked Khal boss when he came back after resets. Every single important character I got out, got some kind of negative attachment on it, and yet again... I did not find my dragons! Last round I finally found An Hungry Black, but Maester Mullin was there again to ruin the fun. Mullin proves to be a vital part to stop my deck on this day, as he did so three times ;)
Game 4 WIN
Kristin Fealty vs Magnus Aloof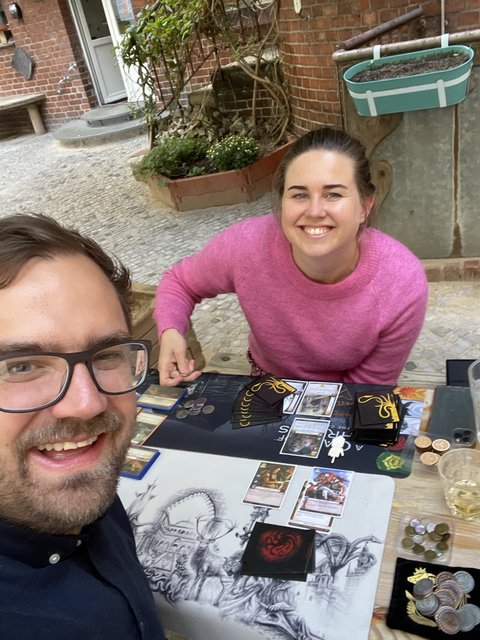 Wife vs husband! So, we travelled to Germany to play vs each other in a tourney – YEAY 😀! We've been playing this matchup as our only preps for this tourney, so we knew both decks really well. I believe Kristin have something like 90% winrate vs my Aloof, so I knew this one was hugely in favor for her. Buuuut, lady luck was on my side. I drew an amazing setup + first round marshaling phase, so I was very much ahead in round two, whereas I flipped into A City Besieged to do a ALL-KILL with a double 3 claim round to kill of her 6 characters (Khal Drogo (Core), Rhaegal (DotE), Ser Barristan Selmy (FtR) combo), but I made a huge error to forgetting to trigger Green so my claim ended on 3 killed characters instead. I had to work for my win here, and ended with cleaning her board in the last round before time and one by one power on time 😛
Game 5 WIN
Katharina Crossing vs Magnus Aloof
So; one awesome thing with this tournament was that Katharina and Urs were allowed to play together under the tournament (swapping players between each match), so one of them could take care of their baby son Birk, while the other one was playing! <3
To my surpise, Katharina asked me if it were okay if I would speak Norwegian to her under our game... Little did I know, that this woman speaks fluent Swedish - which is pretty much the same as Norwegian, so we could banter in my mother tongue :D
About the matchup; its hugely in favor for my dragons again, and after round one, Katharina had to reset the board. I thought there would be an easy game from there, but the repopulate Crossing can manage to pull of is AMAZING, and Katharina was right back into the game in round 3 again. Yet again I was struggling to find my pieces. I dropped Black to keep the Khal in play on her Dohaeris flip, which proved to be a huge mistake, as the only 6 cost character I drew before round 5 was the Khal himself :D So I got him, double duped - hurray!!! :D In round 5 I finally had some pieces out, with Ser Selmy as my star character out. Katharina had played brilliantly to get within shooting distance for the win in round 5, but unfortunately didn't have enough gold left to stop the 3 claim power threath Ser Selmy is (2 claim plots + ability) and Katharina having Meera ready in shadows with only one gold left so she couldn't stop it in the end.
Top Cut
I reached my goal to get a top cut spot, which was really great. The player that I met was none other than the best player the last year - Radek Z! I was really happy to be able to play vs him, as when I saw the players list, Radek together with Hanno was the ones I hoped to get the chance to play vs (and obviosly my tournament run would be pretty decent if I managed this), but I at least got the chance to play vs one of the two ;)
Top Cut Loss Radek Prince vs Magnus Aloof
Before the game I walked over to Dennis and told him my tactic: I will not let him get ANYTHING on the board - go aggro in his face and kill everything he puts out :D So I mulligan after two things: Black to get rid of small chuds and the Khal to do two mill challenges... That was exactly what I got. I had an insane/first round marshaling with those two in play + one additional dragon. Only mr Selmy is missing to make this a total bloodbath!
I was super happy, and thought that this couldn't have gone better... but then the game started :D
So, my board was clearly better than his, but he had a bunch of mill icons out, with Great Ranging and Ranging Party as the main characters. Radek won initiative and chose himself first - this should have made me aware that something was going on. Radek also banked up two gold, which I should have seen, but even if I did, I was too focused on my own board and not to miss any of my actions to see it. Put to the Sword was Radek's only chance exept a reset plot (would have wiped himself as well) to get back in it and go straight into the lead - so obviosly, that was what he had. And I was in shock. I know I shouldnt - as the signs were pretty clear, choosing himself as first player, going all in with everything he had (I could have easily defended and retaliated in my challenge phase to kill at least one character) AND banking up those two gold... :D So Radek took charge in the first round. Come and Serve little Maester was chosen as second plot, and Radek needing only to cancel out Drogon with YET AGAIN (third match this happens) Mullin to seal the deal. Radek even got a second Put to the Sword triggered in round two... I think I stayed and played until marshaling round four to congratulate the amazing Radek with his win!
Tournament summary: I really liked playing - super chill and relaxed mood in the matches and at least inbetween the matches. So happy to play the opponent i played as well! Thanks for the games, and hope to battle you guys again some time!
About my deck: I've drawn inspiration from several great players with great inputs from Reinhard (which built the core of this decks a couple of years ago), Robert and Martin which all gave suggestions on what cards to include. Alex Carry gave me the best advice though, when I didn't get my new (and not so aggro looking Aloof) working as good as the old deck I was so comfortable with - "Byakuran: So why you don't try it again?" So I reworked it to this version I have here, and did some meta calls which didn't worked in my favor :P :
Changes I would suggest: My own resets hurt me more than the opponents reset does. Several games I was going into round 5 with the mindset that I HAD to win in round 5 because of only having resets left in the deck, so getting MKC out of the way for either Political Disaster or Marched is something I would do. I would also suggest getting rid of Close Call, as you got enough dupes to go around. Other plots that might get a place: Return to the Fields was suggested to me by Benjamin, which is something to consider if you do not like Marched or PD in your deck :)
Final
Marius Alliance vs Grześ Fealty
These guys were brilliant all day, and as I've written earlier - I was not surprised to see Marius in the final after what he did to me in the first round :D I hadn't have any chance to look at any of Grześ' matches before the final, but I must say I was a bit surprised, as the last time I saw him playing was in one of my tournaments more than 1 and a half year ago - but I guess he didn't forget how to dominate. Two really interesting decks and a final with some interesting plays - and Grześ came out on top in the end and is crowned champion of Germany. Fun fact: The German player Marius is reigning Polish Champ, and Polish player Grześ is German champ :D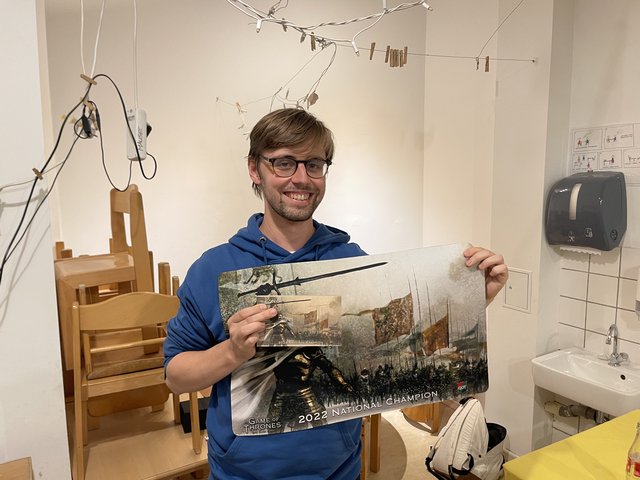 Some last, and maybe not that important stuff ;)
For those who know Werner; did you know he modelled for this faction card??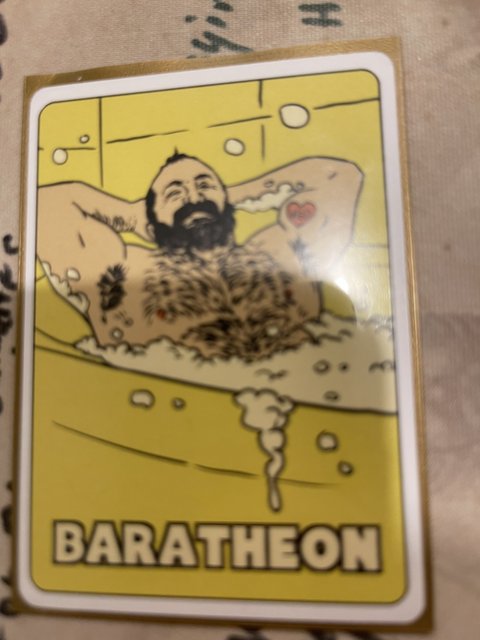 Our amazing host and friend Alex Schulte did even do a speed sightseeng with us before our departure at the Sunday morning! What a man!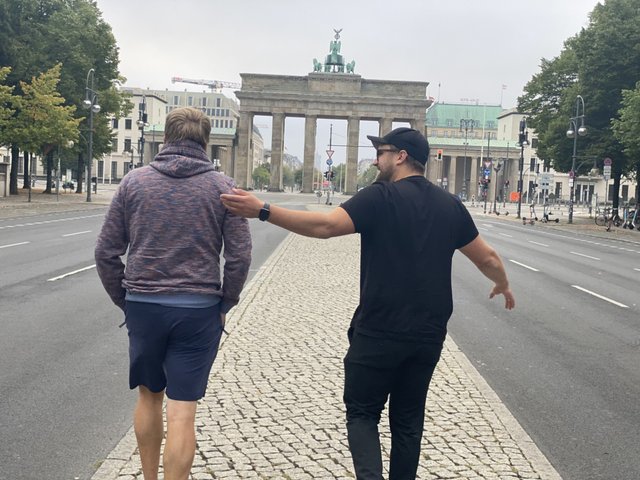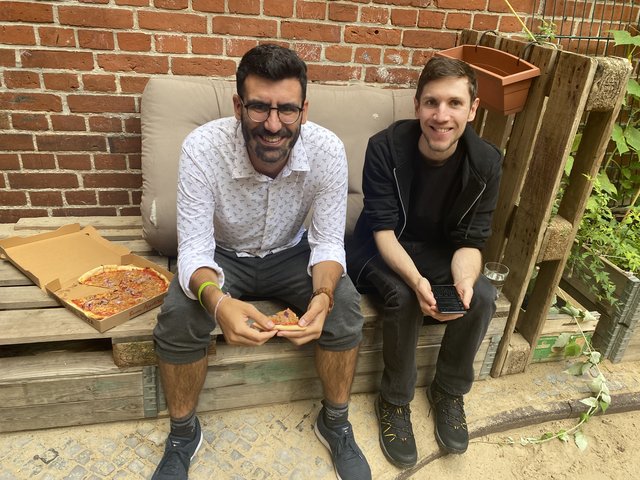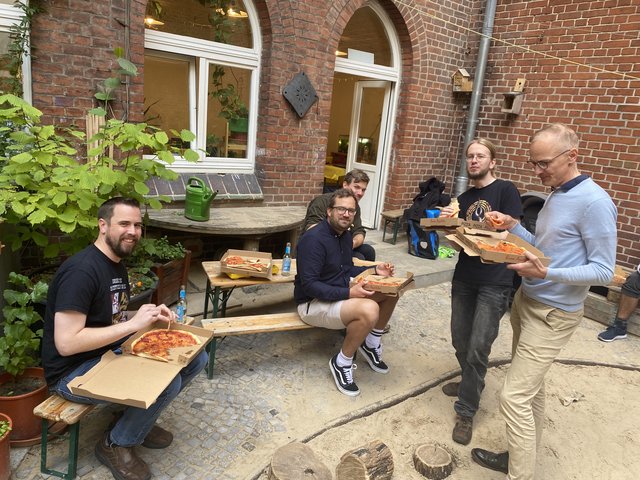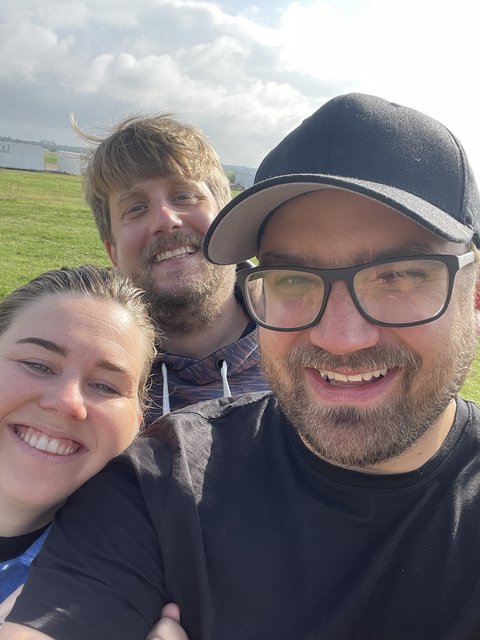 I even managed to go out on a bar crawl with these two bosses!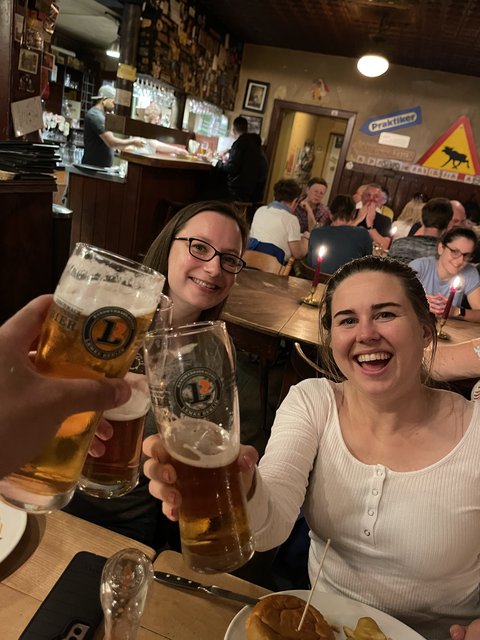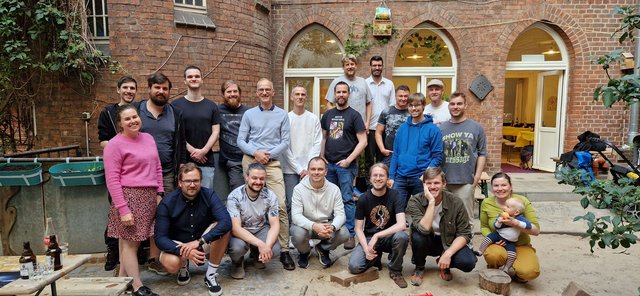 Thank you for an amazing tournament!
For any questions about the deck, feel free to ask them here or hit up Zinnie at any of the AGoT discord servers ;)